Harmonic measurements at an air conditioner manufacturing plant
HARMONIC MEASURES EN 61000-3-12

Finlab has carried out the measurements of HARMONICS at a plant manufacturer in the air conditioning sector to verify the harmonic current distortion generated by the plant itself towards the 400 Vac power supply network.

The measured values showed a harmonic total current distortion THD I% equal to 35% with a rms current equal to 300A. Because of the harmonic distortion of high current it generated a harmonic distortion of voltage THD U% of 6% on the 400 Vac line.

The analysis was repeated after inserting the active filter FINHRMA.150.M in parallel to the system power line and the total harmonic distortion value THD I% was reduced to 4.2%.

By reducing the current harmonic distortion value, the harmonic distortion of THD voltage U% was also reduced to 2.1%.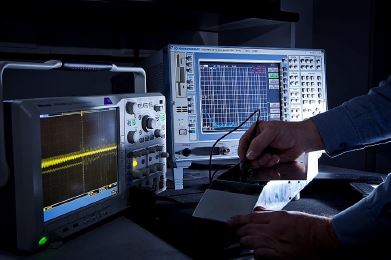 Posted on 10/15/2018 at 01:20 pmViewed 2,593 times
Finlab ha eseguito le misure di armoniche presso una società che si occupa di logistica al fine di valutare la distorsione armonica di tensione... more